Garden film Screening in Support of Hospice Halifax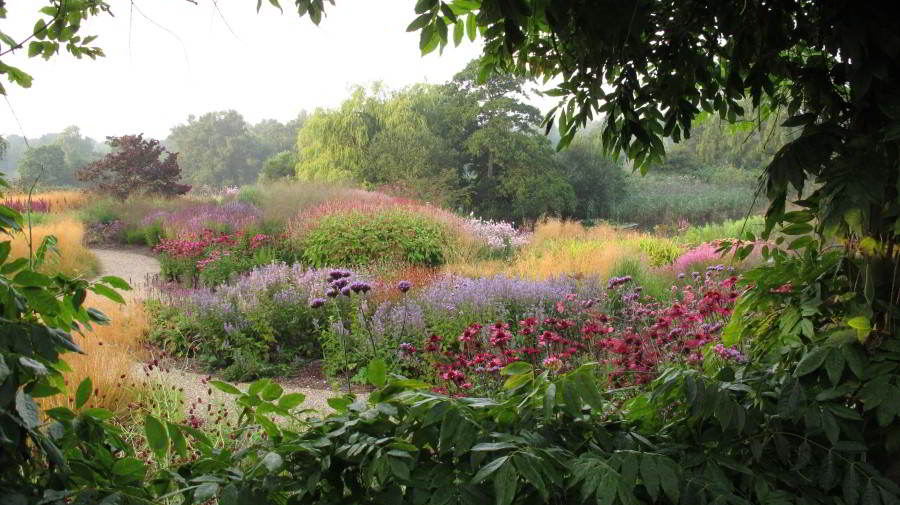 To the people who know me well they may find it strange that I thoroughly enjoyed last night's presentation of Five Seasons: The Gardens of Piet Oudolf.  I am well known as a "killer of plants" and by fall our back deck is a graveyard of broken dreams and brown, dead plants. 
But...It was amazing. I had never heard of Piet but to those in the know he is THE garden designer.  I have even been to one of his gardens and I didn't know it.  He designed the gardens of the Highline in New York City.  (I was there in January so I will cut myself a little slack for not noticing)  Piet has the pure soul of an artist and I saw many parallels to the artists in my life.  These amazing people have a special way of looking at the world and thank goodness they take the time to create and share it with us.  The film is a visual feast and actually witty in parts, never taking anything too seriously while showing great respect for the subject. 
The film can not take full credit for my enjoyment of the evening.  Much of that credit goes to organizer Jane Rostek of Sun and Water Horticultural.  Her enthusiasm made this happen and carried a wonderful vibe over the course of the event. It was a true community event.  She brought together businesses and gardening societies to bring the film to a full Halifax theatre. (Thank you The Music Room.) People braved the cold and icy sidewalks to spend time together with art.
To top everything off, the evening was in support of Hospice Halifax.  The very generous crowd donated $1100 at the door.  I had a great chat with Michael Kelly of the hospice.  He is rightfully excited that after 18 years of fundraising and planning the facility will open in April.  Michael is young, obviously not one of the original crew that started the campaign.  It is so inspiring to see the passion and energy carrying on in the next generation.  I hope to collaborate with Michael in the future on some more fundraising ideas.
I was happy to have the gallery support this event and hospice.  When Jane approached me, I had been looking for away to get involved with the organization. It was a good fit. My mother is a long time hospice volunteer and coordinator in my hometown and it felt good to do my small part as the next generation.