Gallery celebrates 100 years of north end Halifax-Chronicle Herald Coverage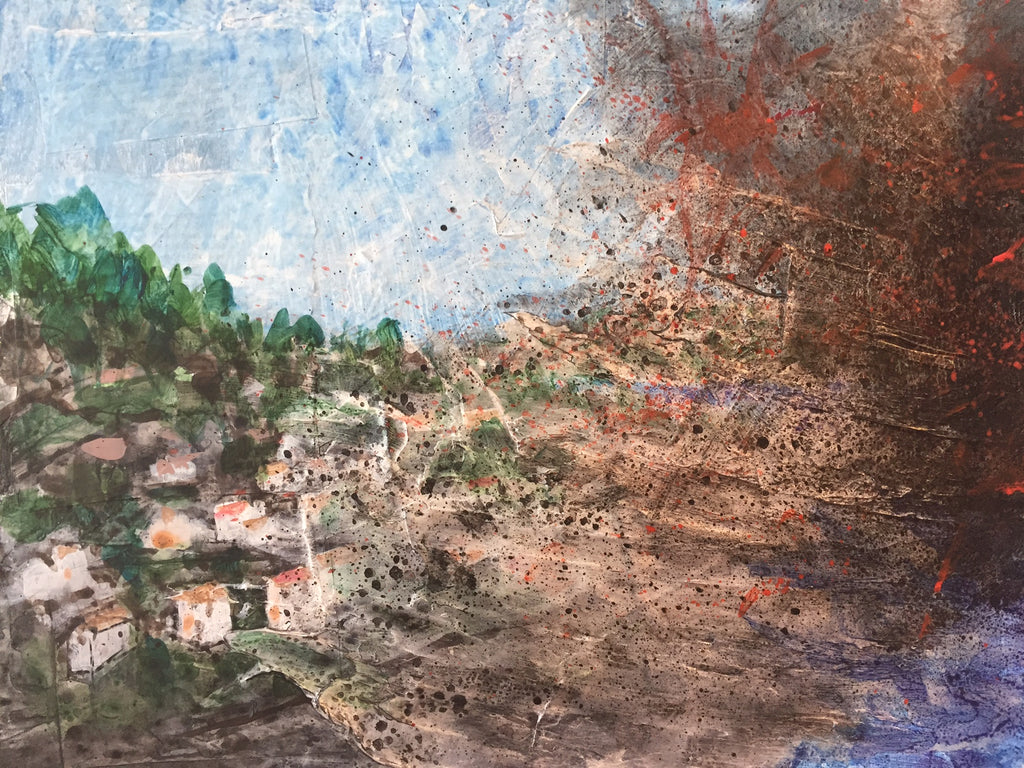 Gallery celebrates 100 years of north end Halifax
With the fast-approaching 100th anniversary of the Halifax Explosion, the city's newest fine art gallery wants to celebrate the community that has grown and transformed Halifax's north end since the horrific event on Dec. 6 a century ago.
"We are located in the Hydrostone, actually in the old Halifax Relief Commission (HRC) building, so we wanted to tie it all in," says Cheryl Bell, owner of 14 Bells Fine Art Gallery on Young Street in the Hydrostone Market.
The HRC was started in December 1917 as a means to provide emergency relief to people after the explosion. By 1921, the commission was involved in a variety of innovative programs geared toward improving the lives of the people in the community, including launching Canada's first public housing project — the Hydrostone development. And Bell wanted to celebrate this community in which she works and lives.
"It just worked that it was also the 100th year anniversary of the explosion," she says, adding that the name of the gallery is a tribute to the neighbourhood. "It's called 14 Bells, which is a nod to the memorial in Fort Needham that has 14 bells in it. So, it all just really tied in."
When deciding on the format for this show, which is called 100 Years of Community — Celebrating the History and Vitality of North End Halifax, Bell decided she wanted to include as much of the community as possible.
"Normally, if I was having a show it would just be gallery artists. But because this show is focused on the community, I invited other artists who are not part of the gallery to submit pieces as well," Bell says.
She says another reason for opening the show up to the community is that there are so many artists looking for representation these days that she also wanted to offer them a venue to be able to show their work. So far, there are about 15 gallery and guest artists who will be showing their work at the show, which begins on Dec. 2 and runs until Dec. 17.
"The theme they were given to work with was to celebrate the history and vitality of north end Halifax," says Bell, adding that the theme left that interpretation open so artists didn't have to necessarily focus on the explosion.
"I know I have a few pieces already that are abstract pieces depicting an explosion. I have a piece that is kind of a before and after, showing the differences in the city. I have several artists that are working from historical photographs of the time, which are going to be very interesting. And I have another artist that told me she is working on some figurative pieces that depict some of the longtime north end residents. She is keeping that close to her chest ... but I am interested to see who that is," she says.
While Bell has not seen all of the pieces yet, she says they are all paintings and will be a varied mix of styles and concepts.
"I am going to have fun hanging them and making it all work together."
Some of the artists are well-known in the arts community and beyond, and include such names as Kim Aerts, Shelley Mitchell and Zehava Power. Aerts, a Halifax artist, is widely known for his unique interpretation of landscapes in which he explores the relationship of the viewer to the natural environment. Mitchell's work is represented in the Canadiana Fund State Art Collection in Ottawa, as well as many private and corporate collections in Canada, the U.S. and Europe.
And Power, also a Halifax artist, is known for her works that depict the fluid and consistently changing city scenes of Halifax, including many of the historical Hydrostone District. Her numerous pieces hang in both private and public collections around the world.
Bell says she is also very excited to see the works of the guest artists who will be exhibiting at the upcoming show, including such artists as Suzanne O'Callaghan, a Halifax-based artist who is well-known for her very colourful post-expressionist, figurative paintings that often explore the lives of women and real people in real settings. Tylor McNeil, a P.E.I. based artist will also be showing his work, which actually appears on the invitation to the event. His works, which include a series called Deer and Doves, are typically moody, glowing "portraits" on black.
With such a diverse group of talented artists, Bell hopes the show will appeal to a wide variety of people. The paintings will be hung Nov. 25 and will also be available to view and purchase online at www.14bells.com. She is expecting a crowd of 100 or more to come to the opening reception, which is open to the public on Dec. 2 from 1 p.m. to 4 p.m. All of the works will be up until Dec. 17.
And on Wednesday, Dec. 6, immediately following the anniversary ceremony, which starts at 8:45 a.m. at Fort Needham Memorial Park to mark the 100-year anniversary of the Halifax Explosion, 14 Bells Fine Art Gallery on 5523 Young St. will be open to the public, who can get a firsthand look at the new exhibit while enjoying a warm cup of coffee or hot chocolate.