BOOK LAUNCH Day Tripping In Main Land Nova Scotia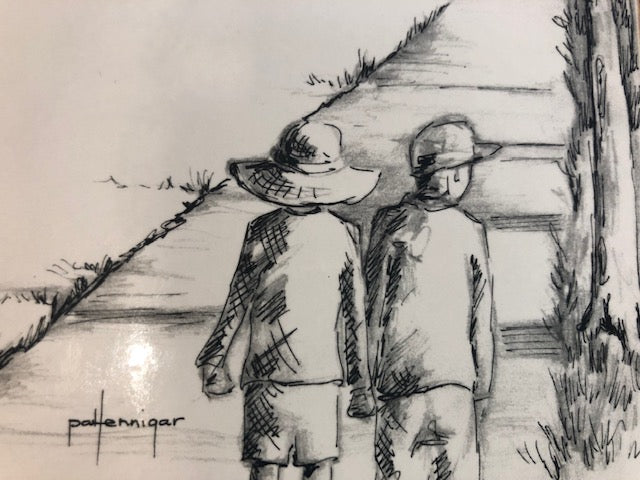 Please join us on Sunday, June 9th, 2 to 4 pm, for a very special book launch.
In his second published book, Terry Broadbent has written a beautiful love letter to Nova Scotia with this selection of vignettes reminding us to get out and explore our beautiful province. It is part storybook, part guidebook that introduces (or reintroduces) us to coasts, coves and communities, all in Terry's easy going style.
Terry approached me over a year ago about hosting a book launch for him.  He kept in touch and sure enough he showed up last week with the finished book.  The book and Terry were so charming that I was happy to have the gallery host the launch. All proceeds from the book sale will go towards the care of his grand-nephew Obie, who is living with PURA syndrome.  In true east coast fashion, Terry and I discovered that our families are connected.  His nephew and my husband Ian are both from Corner Brook Newfoundland.  Ian went to school with Obie's dad who wrote the forward for the book. We learned all this after the event was all planned! Such a small world and a wonderful reminder that we all look after one another in some small way.
Terry will be on hand to sell and sign the books on June 9th.  Or you can order one from him directly at tbroadbent@eastlink.ca They sell for $20 each plus shipping.